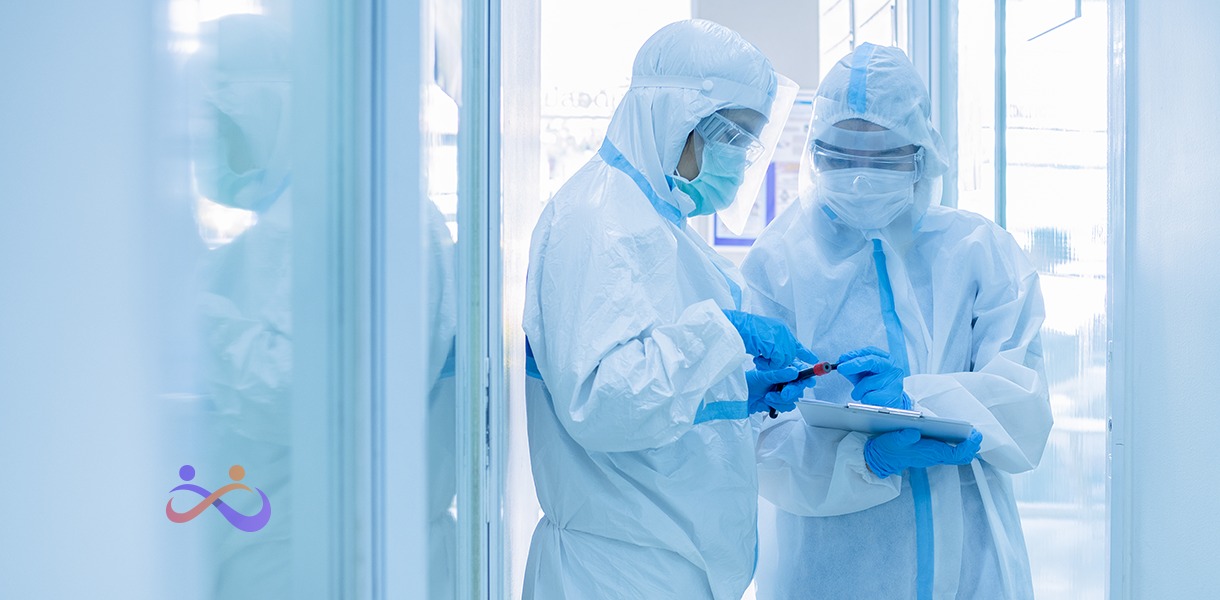 Pandemic has levitated fountain of challenges for all sectors of business. It has also unfastened the opportunity to take out of the box measures and display humanness. One sector which is at the center of service is healthcare. Hospitals have played a significant role in providing effective treatment to covid patients. Doctors, nurses, paramedic, janitors, technicians, ambulance drivers, and other support staff have all worked round the clock, toiling against time, forgetting their families, and have been right on duty.
We can't be enough grateful for the risk they took on themselves. Many got contaminated with the virus and some closed their eyes forever. Under such circumstances, it becomes the prime responsibility of the management and HR, in particular, to ensure that these covid warriors are well taken care of. I am presenting my observation in my several visits to two hospitals for the past 3 months when the corona case has really taken a spike.
The past few months have been quite a nerve-wracking experience at a personal level, as a deadly tumor in my mother's brain squeezed her optic nerves. She finally had to go under the scalpel and the skilled surgeon opened her brain to cut off that deadly and messy piece of flesh. I saw her with tubes attached to various parts of her body in the ICU and later with restricted mobility on the bed in the hospital cabin.
In all those 18 days that she stayed in the hospital, the researcher in me was titillated and my mind observed things from the perspective of patient management, people management, and compassion too.
Each nursing station had 4 nurses to take care of 30 patients, which logically is 7.5 /nurse. The nurses were either overworked, ill-trained and many were interns too. Let me point out, interns tending to critical patients without supervision.
I saw a heavily pregnant nurse in the night shift consecutively for 3 nights. No doubt she was callous and malevolent to the anguish of patients.
Oh! how can I forget the junior doctors -those passed out with basic MBBS degrees from medical colleges charging hefty fees. 
One of them came in to draw arterial blood from my mom at daybreak, an hour before mom was wheeled into the OT. He kept puncturing her arms for 10 minutes till I forcefully told him to stop and allow the procedure to be conducted inside the OT. Later on, I found out that in fact such a procedure is done only inside OT. 
30 patients had only 2 ward boys to call upon in one shift of 9 hrs.
At any point in time, if even a minimum of 3 patients experience the contraction in the rectum muscles or rush open of the bladder valves, then without a doubt it would be a stinking, messy affair. The poor patient has to face this extra generous discomfort for lying in this miserable state.
The nutritionist probably had impoverished knowledge on nutrition and the ill effects of medicines on the taste buds of a patient, otherwise, she would have used her acumen to guide the pantry in rolling out nutritious as well as palatable stuff which would help patients to take few bites to recover soon.
It was obvious from the used food plates with food left barely bitten.
The wait for a wheelchair and a transport staff to take an already energy-depleted patient was never-ending.  
I should be not chopped up word s in saying, this particular hospital had few staff who got infected from corona and placed in quarantine, yet the hospital maintained a numb silence about it, to the extent that its own staff was not given any information regarding it, which unquestionably led to ambiguity, uncertainty, fear, and panic within the employees.
On one fine day, as I walked into the hospital premises, I saw an assemblage of lower-grade staff outside during duty hours. On my inquiry, I came to know that the staff was on a strike as the hospital refused to bear the treatment cost of two of the employees of that grade, infected with corona. The hospital was washing it's hands-off since its nature of service was contractual.
Anyways, my mom was discharged and is on her way to recovery at home. I thank heaven above for it.
After a few days, I had to take my dad for a cardiological consultation at another hospital, which is relatively small in size, expansion networks, and has lesser revenue than the first hospital.
Again my people management radar was looking for signals. 
I observed social distancing being ethically followed.
From the security guards, janitors, to the doctors, all were provided with N95 masks, caps, sterilized robes, gloves, and sanitizers. 
I had a hearty experience of good customer service. 
Sorry to use the word customer, but that is how corporate hospitals view patients. I am just trying to be in sync with the present times.
There were a fairly good number of wheelchairs and a fair number of transport support staff standing nearby to ferry patients. 
The nurses, sweepers, administration staff, the transport staff were very prompt with their service.     
Even the transport staff support was available when a patient in a wheelchair wanted to use the washroom.
I want to emphasize that the staff on the payroll of the first hospital are better paid relative to the second hospital.
Apparently, the employees demonstrated high standards of professionalism through their pace of work, gestures, agility, civility, and compassion at the second hospital.
What are the challenges and what are the solutions to this?
Certainly, the answer is not with the pay package.
Somehow and somewhere the top management and the HR division of the first hospital have failed in practicing empathy towards their own employees, In providing employee-friendly measures.
They failed to take care, show concern for their employees during corona by not providing each employee from the lowest cadre with N95Masks, external sterilized gowns, caps, and gloves. Hence few of their employees contracted the virus. 
The ultimate apathy that ripped the patience of the staff at the bottom of the pyramid was refusal in helping to provide treatment when infected with corona. Discrimination in the workplace is a lethal weapon.
The employees of the first hospital palpably lacked a feeling of ownership for the organization.
Here the training of staff is not a solution in itself.
How can you train nurses and sub staff to be patient, sincere, empathetic, compassionate, if the management fails to exhibit these traits in its daily dealings with employees?
Staff shortage or trying to make do with less talented people since they demand less remuneration needs to be averted as a policy.
Monetary remuneration cannot always motivate the workforce. 
To attain a high extent of customer satisfaction, the people aspect of an organization cannot be ignored and neglected.
Sustainable and vibrating organization culture is a culmination of well thought of operational and employee-friendly policies, systems, and subsystems that have people at the crux by blending empathy, the opportunity for growth, communication, coordination, training, etc.
It is easier said than done. must reiterate, that the jumble in which the first organization is in, cannot be disentangled unless the fence between the top management and the employees is broken. It stems from the will of the top management to add value in the lives of its employees, gets actualized through action plans and protocols, which are open systems, having scope for revamping with time and adding more value, sincere efforts to win their confidence and implement workable solutions; so that the organization functions with committed and loyal workforce.
Someone was absolutely right in saying "Treat your employees as you want them to treat your customers".