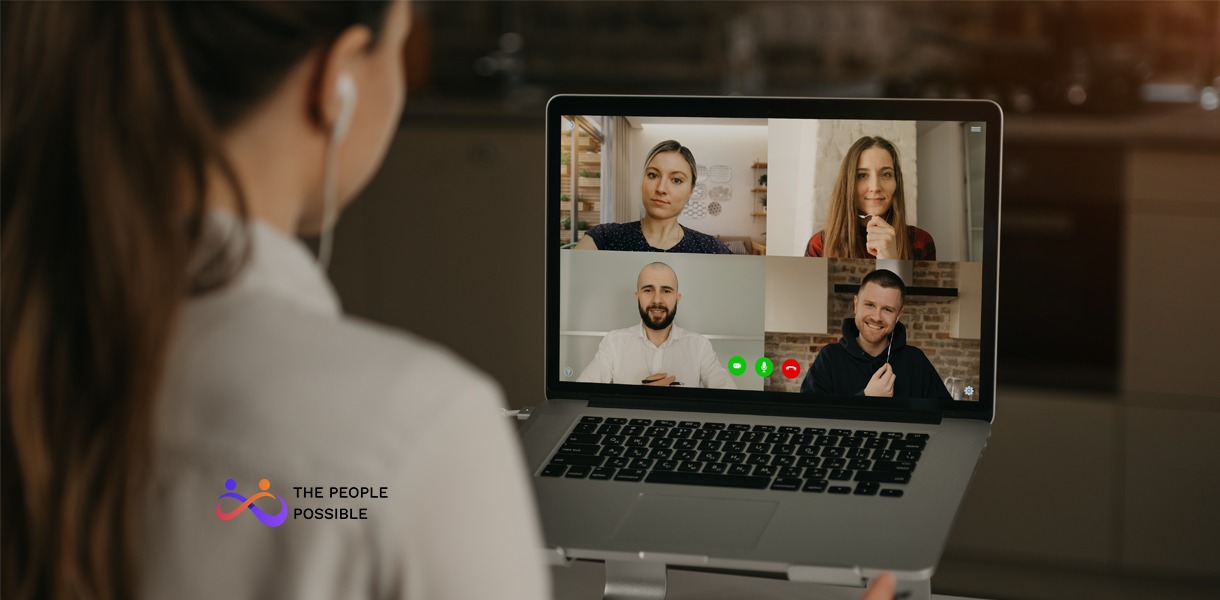 "We like to give people the freedom to work where they want, safe in the knowledge that they have the drive and expertise to perform excellently, whether they are at their desk or in their kitchen. Yours truly has never worked out of an office and never will."
~ Richard Branson
   Chairman and CEO, Virgin Group
With the set in and spread of coronavirus, the world got a telescopic view of remote working. The myth that most organizations cannot adopt such a mode of operation was blown away. It was evident that for months, people working in different sectors, job profiles and carrying out varied roles, or working in cross-functional projects or even matrix structure could still perform at an optimum level with remote working and flexible working mode.
Lockdown gave the opportunity to hook on to social media and connect with long lost friends. In one such chatting session with a school friend, I learned that she was a constant best performer in her division. However, she was sandwiched between the thought of resigning from her job to take good care of her 7 months old baby and the thought of clinging on to her career as she had toiled hard for achieving so far. She wanted to give a good 3 to 4 years intending to her newborn. Hence the tug-of-war between a mother's heart and a talented professional was causing her psychological despair. The opportunity for remote working and flexible working during lockdown gushed her happiness and boosted her productivity since the clattering voices rattling her mind now stopped. She was happy and bubbly like a teenager when she expressed that her company decided to embrace remote working on a long-term basis, even in the post-Covid environment.
There have been many research studies that proved that remote and flexible work options if done strategically in an integrated manner with supportive sub systems aligning well, could actually lead to scaling up productivity, escalation in employee satisfaction, upsurge in employee commitment, diminution in attrition, etc. A Deloitte study concluded that millennials are likely to stay in a particular role and stay with the organization for more than 5 years if the company gives them the freedom of choosing where and when they work from.
If a company is contemplating offering flexible work arrangements to its employees, there are certain aspects that it must follow:
1. Communication! Communication! Communication: 
It is a sin-quo-non for management/ teams to establish clear communication channels that would work well for all members of a team. Working from home gives everyone the flexibility and comfort to have a conducive coalesce of the environment and his/her working style. 
It gives the freedom to choose his/her time of work and have a better work-life balance. In other words, it minimizes the formalities to be adopted in a formal workspace. In such a scenario, if accountability, timeliness, collaboration is to be stoutly maintained, then the manager must have an open discussion with the team members regarding how frequently in a week they would have a video conferencing, how many times and on which days they must report through emails/ calls the details of their works and progress, how would the members communicate with each other in case anyone faces a work-related problem, what are the do's and don'ts in communication. If members of a team are working in different time zones, what would be the modus-operandi for coordinating and collaborating. A common chat group, a common Email id, an excel sheet calendar, cloud technology, or other technological aids be put into best use.
2. Provide a shock absorber:
Working from home has its own perils too. The most visible is the feeling of isolation and having apprehensions in the absence of physical proximity in the workspace. A research study during Covid 19, showed that employees expected their supervisors to have a telephonic conversation with them at least once a week. It's not a great deal right. The manager/ team leader can provide a cushioning effect by giving a call at least once a week and discussing work and life with each employee and keeping the employee updated. It can still be strengthened if the team meets once in a fortnight in a restaurant, or watch a movie together, just have fun over coffee or just hang out for an hour. In the case of team members located at distant places, then they can join online while the rest hang out in a physical space.
3. Establish an implementable remote and flexible working policy:
Organizations before adopting remote or flexible working, primarily should design and frame a policy for remote and flexible working and ensure it is effectively communicated through official notification to all managers/supervisors/team leaders and also employees. The policy should consist, who, how, and when should be given remote working facilities. Managers should exert their responsibilities with all fairness on the basis of the guidelines. If the company is adopting this facility for most workers, the HR department should lay down clear-cut guidelines about what are the areas in which the team leader has the freedom to decide and what are the areas that the HR department could decide upon.
The benefits are way too many to ignore. Remote working gives an effective work-life balance edge to the employees. It helps the employees remain destressed and more productive. It prevents the organization from expending on transportation allowance, office spaces and materials, food allowance and canteens, entertainment, and relaxation opportunities in the workspace. It also helps employees to stay healthy since they work in their comfort zones with food and relaxation in the safe space of their homes. This in turn leads to a cut down on medical reimbursement bills. This mode helps in cutting downtime sent in commuting and the time spent in hurrying for work, traversing through busy traffics as in India. 
I would culminate by suggesting that remote working and flexible working arrangements can keep the trajectory of the company in an elevated form with a well-planned out and clear policy, supportive network, accessible and participative leadership, well-framed communication and reporting system, use of appropriate digital technology, efforts to imbibe a family feeling within members of the team/organization.
"Telecommuting, one of many forms of work-life flexibility, should no longer be viewed as a nice-to-have, optional perk mostly used by working moms. These common stereotypes don't match reality—allowing employees to work remotely is a core business strategy today… We need to de-parent, de-gender, and de-age the perception of the flexible worker."
~Michael Dell, Chairman, and CEO of Dell