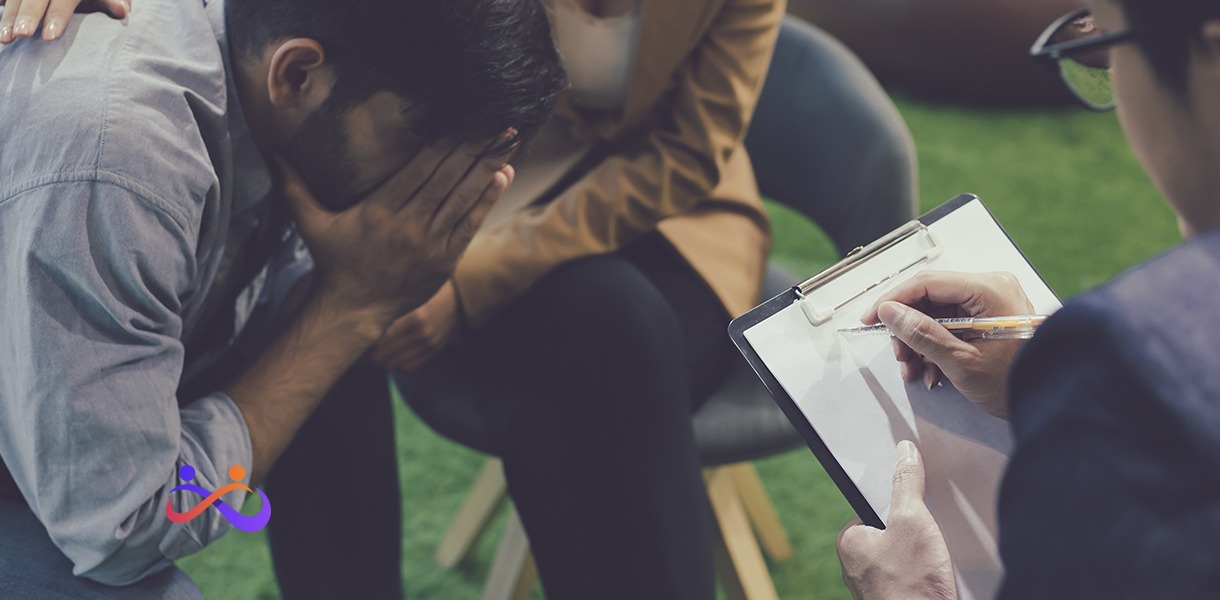 "What we achieve inwardly, will change outer reality".
~ Plutarch
In the middle of a cold winter night in 2014, I woke up with wrenching pain. 
Atrocious pricking sensation and tightened muscles tore me. 
What followed was desperate visits from one doctor to another in search of a magic pill that would be a panacea to my suffering.
The prescriptions kept filling up my desk and the money kept filling the doctor's wallets. 
Then on a chance visit to a doctor, he uttered with a deadpan look, "pack your bags and go on a vacation, do what you like and forget about the world". 
He diagnosed me with anxiety disorder, fibromyalgia, and prescribed anti-depressants.
I came back doubly unsure of his expert advice, yet decided to follow it. However, with ME in MYSELF was still alive and screaming to unchain from the despair. 
Hence I told myself I would rather live with dignity than become this spectacle of pity
My family and relatives thought I had lost my mental balance. They said I was hypochondriac, harebrained, faux and I can go on and on.....
Trust me my friends, within one month my medicines were withdrawn when I became a humble student of yoga to this day and disconnected my mind from everything that was a hassle.  
How many of you have headaches and body pain a few times a week?
How many of you have gastrointestinal problems despite following low fat and high fiber diet?
How many of you suffer from mood swings, panic attacks, low self-confidence?
I can almost see hands rising and hear a 'Meeeee' from every corner.
Hold on! I m no doctor, yet many times the reasons for these sufferings lies in a word called stress and mental illness
Mind you, rethink!.... 
Today when you visit a physician and express the symptoms I mentioned above, the first thing the doctor enquires is about your occupation.....isn't it?
Today's workplaces are bustling with the pressing need to be a high-speed racehorse.
Married to work is a new common thing. 
Mobiles and laptops have made work easier, but at the same time pulled down  the wall 
I met a well-clad lady in an elevator returning from her office early at 11:00 pm. 
11 pm and early?....was all I could utter, to which she gave a distasteful chuckle.
Like an old haggard in and out of amnesia, I realized that today's organizations are running 24x7 .
Yet I wondered what Hippocrates(the father of medicine) would have analyzed the biological clock of present-day employees.
2017 WHO report laid out that 18% of global depression cases stem from India.
About 57 million people! 
OMG! Mind-boggling! Ludicrous ! manipulative! ....I can hear you say.
However preposterous it may seem, this is the inevitable truth, my friends.
A 2016 survey of 200,000 professionals in India found that 46% reported suffering extreme stress as a consequence of their work. 
An Assocham study shows 43% of private-sector employees in India are afflicted with mental health issues at work. 
Adjusted for population size, India ranks first in the incidence of mental disorders.
No wonder! we are an unhappy population, rated 144 amongst 156 countries in the Global happiness index of 2019
The evidence speaks louder than Poor mental health triggers a surfeit of illnesses, like hypertension, cardiovascular diseases, diabetes even as deadly as cancer in some cases. 
The human biological system is a complex network of nerves, veins, hormones, enzymes all of which are interlinked.
Stressors are the catalyzing agents that subvert the organic harmony .
Poor mental health can lead to burnout which incredibly affects their ability to contribute meaningfully in both their personal and professional lives.
"There are only three measurements that tell you nearly everything about your organization's overall performance: employee engagement, customer satisfaction, and cash flow. It goes without saying that no company, small or large, can win over the long run without energized employees who believe in the mission and understand how to achieve it ." 
The genius that Jack Welch was, his words cannot be ignored. It's a matter of concern that many organizations simply do lip service to the above golden words. 
Mental health problems of employees accentuate organizational cost by means of absenteeism, sick leave, poor performance, and low productivity, indiscipline, an increase in human errors, accidents, low morale, etc.
A systematic review of research on work-related stress estimated the cost to be high as US$ 13.69 billion in 2018.
The only sector which enjoys a hearty climb is the anti-depressant drug industry. 
Various mental diseases like OCD, depression, generalized anxiety disorder, bipolar disorder insomnia, migraine, etc can be averted with a healthy organizational climate.
Alex Gourlay, Co-Chief operating officer, Wallgreens, Boots Alliance Inc, rightly said, "We are embedding health and well being at the heart of our business strategy because our people are our greatest asset and we recognize that a healthy, happy and committed workforce is vital to our business success."
Absolutely true!
However, the biggest challenge in dealing with mental health is the stigma attached to it including self-acceptance.  
Employees are afraid to reveal it to their colleagues, boss, or even family fearing ostracization and perceptual distortion.
HR departments and the management often elide the enormity of mental illness in their employees.
"The workplace is often the most stressful place a person finds himself in. Employees and managers need to keep an eye out for signs of deteriorating mental health in fellow colleagues"  
How can we ameliorate the mental health of employees?
•    The onus lays on the management, in particular the HR department, the boss, and the employee himself or herself largely.
•    Clarity, structure of works, and achievable targets are necessary considerations keeping in mind, the job incumbent competency, physical and mental status
•    Job control, autonomy, flexibility are intricate parts of an employee's job and hence these areas require much attention.
•    The boss/ reporting authority can be the guardian angel by wearing the shoes of a mentor, guardian, and friend too 
•    A culture of open communication, camaraderie, and support system through the facilitation of  resources is an obligation
•    It is crucial to educate and develop employees in stress management and the efficacy of sound mental health. It is a prerequisite to propagate information regarding mental health.
•    Granting of leave to provide time and space for an employee to handle his burnout or mental health issues as well as providing financial support may help.
•    Instituting a well-equipped and fully functional psychological assessment, counseling, and support system is de rigueur for the management. 
It is pertinently said, "You find the fun element and snap! The job's a game". 
'All work and no play, makes Jack a dull boy' is an old but wise saying. 
•    Half an hour in the morning devoted to yoga, few minutes post-lunch session devoted to dance and music are great ways to uplift the mood and bring in the fresh air. 
•    It pays to have a separate sub-department within HR to take care of employee health and wellness management and programs.
•    Appreciation letters are showered on employees who come out in open about their poor mental health status as well as to those employees who sincerely fight it out and overcome.
•    At the end of the day, the employee is an individual and has a family; hence all employees deserve an environment where they are treated with respect and dignity because that is what he will perpetuate. It helps in striking a work-life balance too.
Self-love is the best medicine. Treating one's body, mind, and spirit with love, respect and dignity is a great way to remain fit. 
I can't agree more with the famous Charlie Chaplin, whose life was an epithet of wretchedness, yet his movies still can make the most stoic man burst into hearty laughter.
Chaplin said "As I grew to love myself, I freed myself of anything that is no good for my health- food, people, things, situations and everything that drew me down and away from myself. At first, I called this attitude- a healthy egoism. Today I know it is Love of oneself".
Adopting things which add value to our lives like exercise, yoga, meditation, dancing, new and old hobbies, decelerating, going on vacations, saying 'NO' when required, chilling with pets or just being alone, whatever suits oneself is a great way to relax and unwind at the same time to be mentally sound.