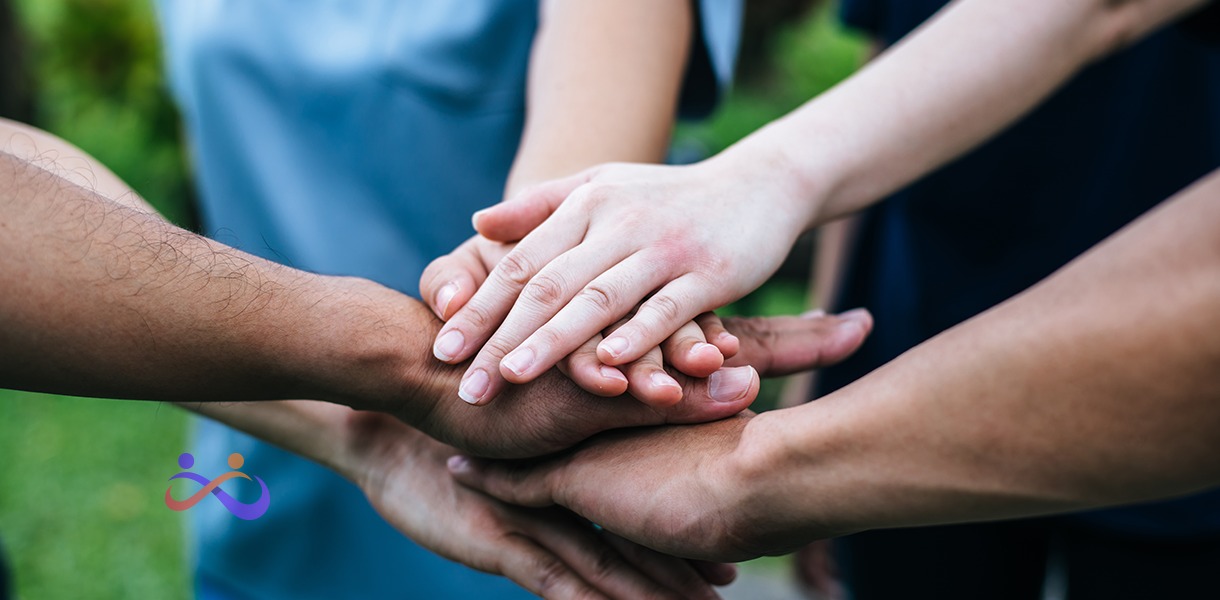 "A diverse mix of voices leads to better discussions, decisions, and outcomes for everyone."
~Sundar Pichai
The past few years have been quite stirred up with diversity and inclusiveness subjects worldwide. The writings on the wall have been loud and clear for social systems, political systems, and organizational systems.
In India, social issues range across, women being allowed inside Sabarimala temple, the abdication of instant Tripal Talaq, Kashmiri pundits asserting their rights to go back to their homes in Kashmir to Transgenders, or LGBT activism. In US campaigns by LGTB groups for gay and lesbian marriages too as recently as 'Black lives matter' campaigns ....the list is long. In a few of the above-mentioned areas, the groups fighting for their rights achieved success with the Supreme court of India passing verdicts for the affirmation of their rights; with some groups, the social and legal grapple still continues.
Incorporate, the dimensions, degree of diversity, and inclusiveness are different. Profit is the basic objective of any corporate. Achieving it in a competitive global stratosphere makes it imperative to understand, acknowledge, and accept various dimensions and perspectives. Diversity and inclusiveness being of great consequence in the present time cannot be ducked. It is palpable that every team, every organization worries about headcounts, budget, and bandwidth too. Therefore let us deal with the issue straight.
What does a diverse team bring to the table?
A diverse team brings a melange of competencies, technical acumen in the subject areas, and open-mindedness to adapt, adopt, and a better self- competition within oneself to raise the bar of performance.
How do organizations brew diversity and inclusiveness in their organizational culture?
It is always a return on investment issue in every small or big decision that the organization makes. Impactful diversity and inclusiveness output start from baby steps, from small initiatives that effect the everyday working lives of employees. Change doesn't happen overnight, but the ball needs to start rolling and gain momentum with time. There are some initiatives that organizations can put in place. 
 "D&I needs to be something that every single employee at the company has a stake in." 
 ~ Bo Young Lee
1. Will of the top management:
It starts not from the HR department, but from the board meeting itself. The attitude must seep into the cognitive and sensitive sphere of the top management. The intent must be crystal clear amongst senior management executives and the fortitude must be bolstered through the message percolating down by means of action plans made by the people management team to small initiatives in the working environment.
2. In policies and process:
Diversity and inclusion must be knotted in the company policies, processes, structure, and practices in all functional areas of the company.
3. The broadcasting and marketing tools:
The website, the advertisements, the social media pages should use gender-neutral language, refrain from objectifying women, and highlight diversity and inclusivity.
4. In recruitment:
The job descriptions on the career page of a company website or job advertisements in the newspapers can be more wholesome, by using gender-neutral language and broadcasting the role requirements and the goals required to achieve within time limits, like within a quarter, or half annually or annually. 
For example, Cisco has a job posting like the following:
Job Position: High Touch Operations Analyst
Experience: Freshers
Job Location: Bangalore
Job Description: What you'll do: The team is a highly-skilled group whose #1 focus is to help customers realize smooth day-to-day customer operations. You continually monitor the technical support needs of your customer, track every open service request, and make sure that resources, both at Cisco and within the customer organization, are aligned appropriately to resolve issues quickly and completely. Ongoing case management and assisting primary HTOM's in escalation management of service requests.
5. Have a policy for a structured interview. 
This prevents innocuous biasedness or wandering away from the subject matter. Every candidate gets to answer the same questions for a given job profile. This helps in basing selection decisions on the answers rather than being judgemental or having perceptual errors like the horn or halo effect and stereotyping.
For Example: 'Women can't do as good of a job as a man' or a 'thug' for a person of African or Asian origin.
6. Responsibility and accountability are woven in:
One of the major responsibilities that leaders within the organization should carry out with accountability is to ensure that diversity and inclusiveness are followed within their respective command groups.
For Example: In meetings, members of minority communities like a black or Asian man amongst a group of white men, 2-3 female employees in a group of 10 male employees.
Employees, a transgender in a working group should be given opportunities and asked to give viewpoints in group meetings. 
7. Abstain from stereotyping:
Everyone needs to abstain from the stereotype, biased or racial statements, or comments at the workplace.
8. Gender-neutral work distribution even at work or fun time:
It is often taken for granted that even at the workplace, household chores are given to women employees, which I personally feel must be precluded. In India, if there's an office picnic and a fair number of women employees are present, it is normally expected that they cook and serve at the picnic. 
This practice must end. A big 'No'- either both male and female employees equally share the pain or hire a chef.
9.  Washroom and toilet facility:
Indian society in particular is not yet warmed up to having unisex toilets only, at the workplace. Biologically women require more time in the washroom due to monthly period, dressing habits or pregnancy. The cabinets in the washrooms need to be adequately packed with materials like sanitary napkins, towels, hand wash, sanitizers, and blow dryers.etc. Apart from this, there are other minority groups like transgender, people with physical and visual disabilities.
Hence, though for the corporate, it may be more money to invest, it's worth it to have separate male and female toilets and also unisex toilets. All the toilets need to have the right architecture and facilities for someone in a wheelchair or visually disabled person. This goes a long way to show we care and maintaining the dignity of employees.
10. Creche and feeding room:
Studies have shown that women drop out of work after the birth of a child. There should be no doubt left that it is not the lack of expertise or efficiency that affect the choice to leave a company after childbirth, but the lack of facilities at the workplace to take care of a newborn. The nuclear family system has penetrated into the Indian way of life. Therefore accoutered and well-manned crèches, feeding rooms at the workplace is a sine-quo-non.
11. Job allocation:
When it comes to the allocation of jobs, the stereotyping often works at the subconscious level too. I have seen very few shop floors with women engineers in heavy industries like steel, vehicle, electrical generation. This is when India wins more medals in women boxing, weightlifting, and wrestling in all International sports events than in any other sports category.
12. Familiarize Diversity and inclusion early on in an employee's career cycle:
Initiate right from employee on-boarding programs. Forethought regarding the sub-areas, the quantum of the message, and the manner in which to lay out the topic is a necessity. It must encompass the company policy on diversity and inclusion, the facilitation. Yet on-boarding is a time of excitement for candidates, so it is better to be careful not to overdo or underdo.
13. Celebrate festivals and events of all diverse groups:
What's a great way for celebrating diversity than festivals!
The people team must design a calendar for celebrating festivals of all diverse groups of people present in the organization; however, minorities maybe their present. Hence whether in India or abroad, if an organization has Mexican, Spanish people, then it's great to celebrate Guelaguetza and La Tamborrada. 
Similarly, why should there be only Christmas or Diwali celebration in India?
Celebration of Lunar new year or Barua festival of Buddhists, Parsi New year or Pateti, Mahavir Jayanti can be celebrated as many rose days, friendship day, International yoga day, World disability day, etc. 
Some may argue, it's wasting of money and time, but I always believe hearts join over food and fun. Celebrating every festival and events of all the diverse groups present in the organization at least for 45 min on that respective day in the way it is practiced by the respective community, is prodigious enough to show respect to diversity and inclusiveness.
14. Allow flexible working hours: 
People have families and personal problems too. It could be dropping or picking up kids from school, or taking someone seriously down with cancer to hospital for chemotherapy, or working from home to take care of a specially challenged kid since the spouse may be out of the station. Giving space for employees to untap their full potential without getting stressed out is to accommodate their individual needs for Flexi hours when they require and trusting them with their responsibility to get their work done within the time limit.
15. Reading materials:
The office lounge or lobby or restrooms must always have reading materials to keep off the boredom and relax. Hey, wait a minute!  Please keep off magazines meant for a particular gender or community from the table or magazine stand.
A big No! No! To Men's vogue, Penthouse, GQ, Cosmopolitan, Glamour, Woman's day, Curve, Lavender, Pink pages, Gay weekly, etc.
16. Have a 'Dropbox': 
A placid way of asserting that people in the team understand and practice respect for all communities is to keep and maintain a dropbox in the office space of each team, in which if a team member speaks any gender or any community offensive language or phrase even in a lighter vein should drop a fixed amount decided by the people team for the entire organization. This money should be used for charitable purposes.
"When we listen and celebrate what is both common and different, we become wiser, more inclusive, and better as an organization."
~ Pat Wadors